Berry Facility Management Services Pvt. Ltd. is dedicated to help your organisation to grow, develop & enhance your business by providing different kinds of services & solutions.
We are a Integrated facilities management (IFM) company with a strong attention on solutions driven by People process and technology. Our IFM is the consolidation of facility management efforts under a single roof, this includes contracts, vendor partnerships, space management, and real estate planning. Our IFM Services also highlights operational cost-saving opportunities. It's easy to pinpoint where you're spending too much, being wasteful or inefficient, or not properly budgeting.
With the idea of creating impact with smart engineering, we offer professionally managed engineering services through a in House team of highly experienced engineers. Our teams use the latest equipment and quality materials to ensure timely delivery of Solution in a cost-effective manner. We provide complete & comprehensive solutions to all property maintenance requirements. We have the perfect solution for all your building maintenance needs.
Mechanized Cleaning involves cleaning of residential as well as commercial complexes such as malls, Hospitals, IT Parks, Industrial premises, educational institutions, and other corporates. The main objective of mechanized housekeeping services is to create a clean and hygienic environment by a wide variety of cleaning solutions through highly advanced mechanical devices which make the cleaning activities all the more scientific and efficient.
We as a leading soft service provider with our Inhouse team. The most important part of soft services is how they're used and who they benefit. Our Soft services can be categories as services and facilities that make the workplace a better place to be in – either by making it more secure, pleasant working environment or more efficient. soft services elevate the workplace in ways that benefit employees and the work they're doing.
We offer services under specialize category to clean New/Existing Premises coming out from project either its residential or commercial. Our Inhouse expert team use material/Chemical as per MSDS and make healthy & hygienic environment. Our services will bring sparkle & beauty to your property & help you make an excellent first impression. We eliminate stress & worry from office commercial cleaning and go back to the job to achieve your satisfaction & provide immaculate property every time.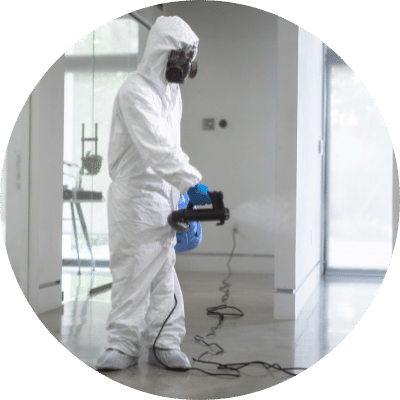 A healthy work environment is basic need in Business Continuity. Post Pandemic We Offer Office Salinization to keep your Premises area hygienic and Virous free. We are offering best fumigation & sanitization services at the most affordable price. Our experienced and skilled worker have the right expertise to execute the task in a safe & effective manner.
We are providing security services and solutions for a safe and secure environment. Our services include security solutions, fire safety, event security, VIP protection & emergency response. We do this by using modern security Management techniques with cost effective way. We at Berry don't compromise when it comes to safety and security of your staff, patrons and family.
Workplace/Staffing Support
Our Workplace Support Services can help to enhance productivity, communication, team functioning & leadership skills and reduce inefficiencies & ineffectiveness associated with unresolved stress, conflict & other issues affecting employee wellbeing and performance in the workplace. We can tailor our services to meet the needs of workplaces and their employees, including the number of counselling sessions employees can access as part of an EAP.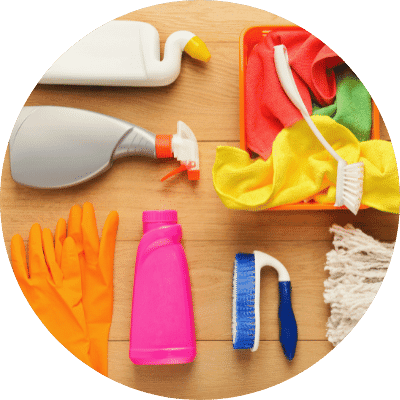 Daily Housekeeping involves cleaning & maintenance of premises with the services from dusting and moping to cleaning of floors, window panels, glasses, floor scrubbing, floor polishing, vacuum cleaning, machine cleaning, maintenance and fumigation in an apt manner. The said tasks are performed by trained professionals who efficiently perform all sorts of cleaning works for safe and healthy environment.
Our range of services includes lawn maintenance, Gardening, shrub reshaping and pruning, feeding and fertilizing, hedge cutting and trimming. We provide each and every service that makes your garden or lawn look at its best whether it is commercial or residential landscape maintenance or garden care services.
Why should a building's façade be cleaned? The issue of aesthetics first comes to mind. After all, a clean building simply looks better than a dirty building. A clean building presents a more hospitable front – and, therefore, a more attractive real estate prospect to the public. We provide Facade Cleaning and Facade Access System. Let it be any hight of your building. We use Spiderman technology for doing the job of high-rise buildings.
Serving the requirements of commercial and official sectors, we are always on the move to offer pantry management services to our clients. Our Staff ensure that the pantry is well stocked. They serve water, beverages and food whenever required they set up and do service during meetings and conferences. They also prepare reports on monthly consumption, requisition for pantry items, and take care of pantry equipment.
Our organization is amongst the renowned service providers of the excellent array of Guest House Caretaking. We give assurance of comfortable stay and delightful experience for guests. Our professional staff from housekeeping and pantry section available 24*7 to fulfil requirement & needs of guests. We give VIP standard service quality for Food, Laundry, maintenance, Housekeeping, Safety & Security at competitive charges.
We are one of the leading pest control organizations that owing to our total quality proven services. We promoted by a team of technically qualified team committed to provide comprehensive pest control services. We undertake pest control services on annual contract basis or just one spot pest control at a very reasonable rate, also the cost of our service is very negligible when compared to the Losses / Damages by the pest.
We are in the Payroll Management manages the process by which a company pays its employees for work performed during a specific period. Our whole process follows a set of processes in order to make timely, correct payments in compliance with govt. regulations. Our payroll process typically includes calculating employee pay, recording payroll transactions, paying payroll taxes and employee benefits.
Being an organization in supplying and rendering services to Corporate, we have created a special niche in the market by providing quality services. We have formulated numerous policies some of the attributes that have aided us in carving an image for ourselves are mentioned below:
A unique tailor-made service, designed by you for your own requirements.
Provide Value for Money to our customers with a Customer Cantered Approach for high Customer satisfaction.
We offer our clients a more flexible service, with features like our unique visit book system.
Each of our projects starts with the simple question "How will you measure the success of this project?" Success is critical to our team; whether that success comes in the form of happy clients, loyal site users or solid metrics. To help us better understand the challenges of your project we try to establish not only the goals but what are your current returns, challenges and the opportunities for growth. Our approach has yielded many successful sites and happy customers over the years. We hope you'll be next!
Lots of firms offer housekeeping services. We view clients as partners, and our success is only measured by the success of our partners. So we put it all on the table in order to exceed expectations. We know each new project is a gamble, but there is no one we'd rather bet on than ourselves. At Berry FMS, our culture matters. And it reflects in our work. Our staffs are young, energetic and punctual. Every member of our team is passionate about their job. For every project, no matter how large or how small, we strive to not only meet your needs, but deliver a showcase in your field.